Graduate Program
---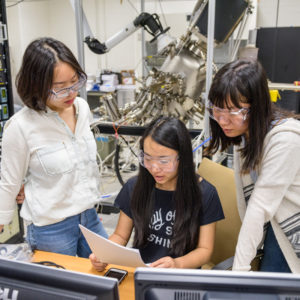 The department offers a Masters of Science in Materials Science and a PhD in Materials Science.
RESEARCH AREAS
---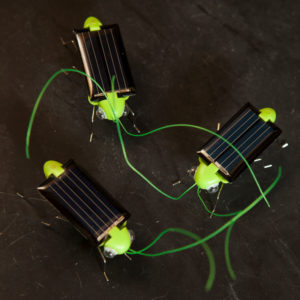 Electronic Materials
Inorganic-Organic Hybrid Materials
Self-Assembly of Materials
Thin Film Materials
Materials Characterization
Polymers and Composites
Biological and Biomedical Materials
Photovoltaics
Photonic Materials
Nanomaterials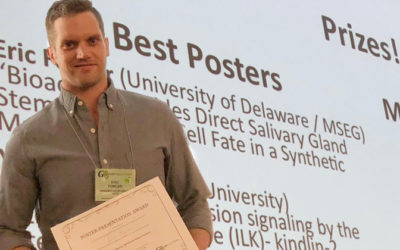 Materials science and engineering doctoral students Eric Fowler and Anitha Ravikrishnan received the Best Poster Award at the Gordon Research Seminar on Multi-Scale Adhesion Mechanics and Signaling.
read more
Materials Breakthrough
A research team led by University of Delaware's David Martin has reported the development of an electrografting approach to significantly enhance PEDOT adhesion on solid substrates. The breakthrough is documented in a paper published in Science Advances.
Featured Gallery – Art in Materials
Each year, the department hosts an Art in Materials contest for students. These are some of the most recent submissions. Click to enlarge the images and learn more about the science behind each submission.
A Big Moment For Tiny Tech
Nanofabrication Lab is the future of science